The safest way to catch up with your loved ones at the moment is to Face time or similar.  I Face timed my mum yesterday and said to her that I had seen her more in the last 2 weeks than ever before.
That's the beauty of Social media and video messaging and its really simple to do.  My mum was so happy for the interaction, to see us on the end of the phone and catching up with what's new, what we have been up to and what we have planned – strange question,  as I think everyone has the same planned, self-isolation!  The difficult thing was getting her to understand that she had to see herself in the call so that we could also see her and not the wallpaper behind her which is very nice, or the wall light behind her – also tasteful.  Anyway I digress.
A simple guide to Face time, easy as 1, 2, 3 ……
Go to settings on your phone or Ipad and ensure that Facetime is enabled
Press the Facetime App on your Iphone or Ipad
Tap the + button and type In the email address or phone number for your chosen person.
Once the email or phone number is added, press on the video button. This will then call the person.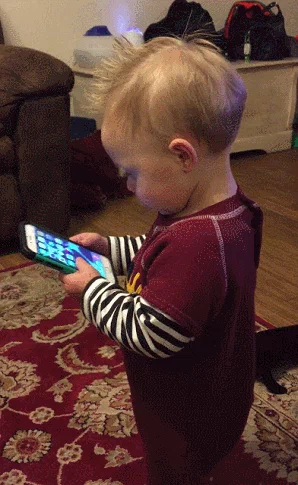 When they accept the call, hey presto, you are connected. The screen will show your recipient with a smaller square on the top right of the screen with you in it. And remember to keep your Face in the screen (which is something my mum found difficulty doing)
Good luck fingers crossed and see how you get on.  Nothing could be better than impressing the grand kids with your newest skill.
Stay Safe
Best wishes Helen x