 I think the title of this diary sums it up for me  … and hasn't it been a crazy time over the last couple of months.  The only way I can gauge what day it is, is whether Coronation Street was on the night before (and even this has thrown me out as it isn't on as often) and the dates on the online Tesco ordering system, and as we all know, this has a date for delivery.  I think the last time I tried to book a delivery, the first date available was July 18th 2021 or something like that.
I am not sure about you all, but I seemed to have reinvented myself with all the spare time with no football to get to with our son, no one to visit (as not able to) and no shops to shop at (god I miss the shopping, not that i am a shopaholic but i do miss the freedom of a trolley without having to keep a distance, instead of a virtual basket)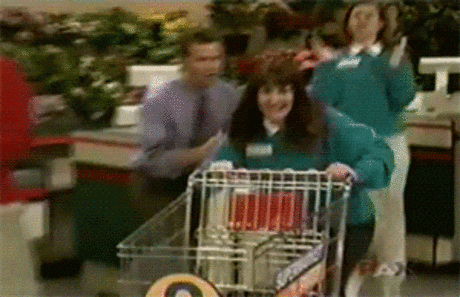 Cant wait to do the supermarket sweep without a 2 metre distance (at the moment its just a trolley dash with breath held, hoping that no one steps within my zone).  There is nothing better and more therapeutic than the trolley barge through!!
Anyway I digress.  I did venture out on bank holiday Monday, (no not to Durham or to any castle to check my eyesight!)  just a leisurely drive with the children and doesn't the world look green and clean all of a sudden.  Its almost as if we have all been asleep since the dismal and dark days of March and have suddenly been kissed by a Prince ( i can but dream)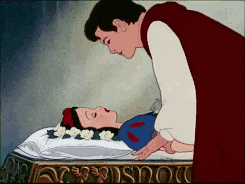 and awoken to the most amazing green-ness around us.
The blossom and lilac now gone and green and tender leaves surround us.  The smell of freshly mown grass wafts through the open window and the morning dew glistening in the early morning suns rays  (wow that was amazing if i say so myself).  It is lovely to hear the morning chorus, clearing its throat to tune its song.  Unfortunately for us we seem to have an abundance of seagulls, rooks, crows and magpies who's sweet morning chorus isn't quite the best and sometimes out of tune but still a sound to wake up to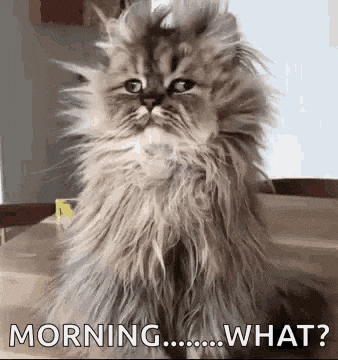 Sometimes I wake up looking and feeling just like this kitten after an hour of these kinds of bird song.  What ever happened to the little finches, robins and blue tits because they certainly don't tune in above our windows or hedgerow in a morning!!!
I digress again, sorry.  Anyway back to the reason for my diary blog.  Work has been crazy over the past couple of months and it looks like a lot of our customers have had time on their hands to research into Park Home Life, as the enquiries have continued to roll in which is amazing.  Keep them coming as we always love to chat (as you can possibly tell) and share our information
Our residents have been absolutely awesome, sharing reviews, comments, interviews and hobby-crafts with us and we can't thank them enough.  The camaraderie is amazing.  They have been shopping for each other, sharing social distance chats over a drink and occasionally a dance and song or two (better than the ladies in the video below i hasten to add, but this is the only video available at the time of writing although I thought it might give you a laugh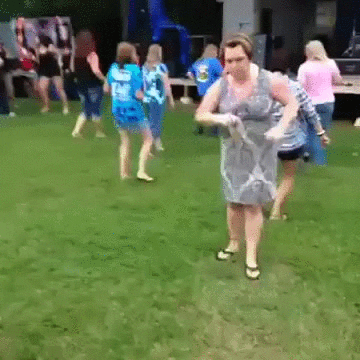 mind you, I wish I had her moves!)
Even though the Social rooms have been closed for the time being, there are ways and means of overcoming this and the friendships and support has continued throughout.  In the words of Starship "nothings gonna stop us now".  A little reminder below for a FFFFriday.
Listen to the lyrics, they are very fitting for 2020.
There has been an amazing atmosphere from the clapping on Thursdays, to quizzes and afternoon tea, . (That brings back the question of jam first or cream first and apparently it depends if you are from Devon or Cornwall?) VE day celebrations, sharing of plants and plant ordering, garden designing, bird box making, hedgehog home making ………… (i could go on)  
Now back to business, we are now open for Social distance visits on our park.  This will mean that if you would like to visit for the time being if you call 01793 72100 or email sales@parkhomelife.com or book a time on our Facebook Page – see below.  We can ensure that the visits are spaced enough to be able to deep clean the offices in between visits to ensure the safety of our customer, residents and staff at all times.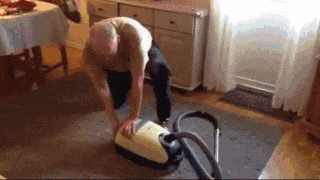 Our Facebook page is a hive of activity and a great way to catch up with whats going on and also to book an appointment.  The link below will take you straight through
https://www.facebook.com/ParkHomeLife/
If it doesn't, copy and past the link and it will take you through.  At the top of the page you will see a booking appointment section. Click on the desired time and we will contact you to confirm.
We hope that you have learned a lot about us over the last couple of months and I will be continuing with this diary possibly not weekly but once a month to give you an insight into Park Home Life at Orchard Park Twigworth, Gloucester.    They are both amazing places to live.  How do I know you may ask?  I live on the park with my family, so the residents are our neighbours.   I would love to be able to show you the park and chat further about the supportive and friendly communities  that our residents are proud to call their homes.
Hope to see you all very soon, take care and stay safe and look forward to booking an appointment for you to pop in.
Kindest Regards
Helen x